Dry Carpet Cleaning in the Mentor Ohio Area!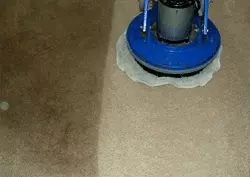 DRY CARPET CLEANING: Our dry carpet cleaning process deep cleans your carpet, restores the pile and leaves your carpet fresh, clean and residue free for long lasting clean carpet.
Residential and Commercial Carpet Cleaning Services proudly provided to Mentor Ohio and surrounding areas in Lake County and Geauga County. Check our Greater Cleveland service area page or call.

This site was created to be a valuable information resource. It was designed to provide you with knowledge:
WHY indoor air quality is important.
WHY your carpet needs regular cleaning.
WHY real health issues are involved.
It will help you make an informed, intelligent decision on who you can trust to come into your Greater Cleveland (Mentor) area home or business and clean your carpet. Please take advantage of the wealth of information contained in these pages..
If you are in our Greater Cleveland Ohio service area, we can provide a full range of residential and commercial carpet cleaning and maintenance services. Visit our CLEANING SERVICES page for a list of what we can do for your home or business! If you can't find what you're looking for, or need more information, please call (800) 882-4695 or email: info@www.chareneemusic.com.

Office : (800) 882-4695

Email: info@www.chareneemusic.com
Home | Our Services | FAQ's | Spot Removal Guide | Why Choose ProFloor | How Are We Different | Service Area | Contact Us | Carpet Cleaning * | live | keeper | carpet | contact form | pricing
© Bone Dry Carpet Cleaning Service
Mentor, Ohio 44060
Website by Andrechelle - Internet Marketing Specialist